Mama Nature's Mosquito Juice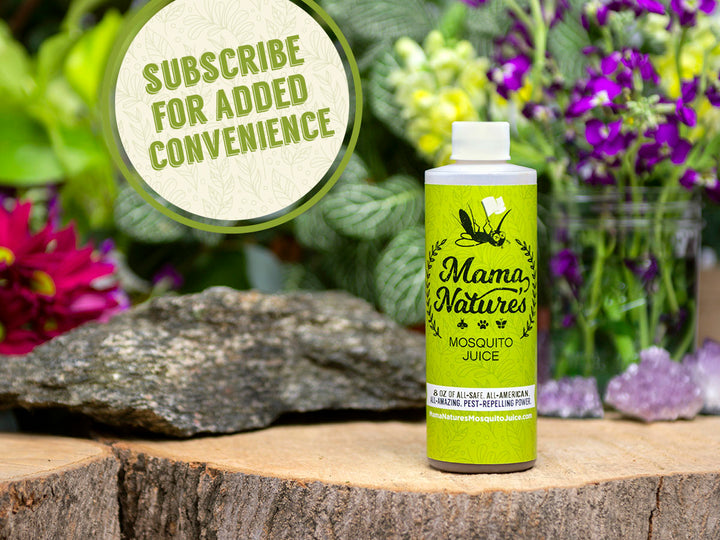 Yes, it definitely works. I have been spraying the word
It works!
I was amazed at how quickly it worked and it doesn't have a super strong smell. I will continue to use it!
Mama Nature works great!
Been using the product for three years and product is easy to apply and eliminates mosquitoes. We can play games in the backyard and enjoy a fire without needing Bug Spray.
This stuff is AMAZING!
I found Mama Nature's Mosquito Juice online last summer. We have a log cabin on the ocean in Down East Maine where the mosquitoes are vicious! We used this around the cabin, the firepit and our chairs on our little point and never again had to use bug lanterns (the ones with candles) to sit outside! It is so nice to be able to site around the firepit once the sun goes down and not get eaten alive! This works so well, we've order a new kit for our home in Massachusetts. Seems pricey but have you seen the cost of the lantern refills? And this works so much better! I highly recommend!
This works great!
I grabbed the Father's Day Special and it works! This is so great at killing over 80% of mosquito's immediately that I needed to place a review! The yard is great! It's not attacking me! Day 1 after the spray I felt braver in the yard with the kids. I finished pulling weeds on a large flower bed and I didn't have any bites. My favorite 2020 essential summer yard care find so far! Thank you very much for the fast shipping and fantastic product! I feel smart and not bitten by the bugs. My family is so happy we found your Mama Nature's Mosquito Juice! 5 Stars on your yard product! Yes, you want you want this product!
Mama Nature's Mosquito Juice Full Season Supply—Northern US
Lake life is better with Mama Natures
We entertain and spend more time together outside. On the deck. Around the grill. This is our second year of Mama Nature's.
Pleasantly Surprised
I purchased a bottle from a friends recommendation. I was surprised at how well it keeps the mosquitoes away. We will be buying more because I've now been able to enjoy our patio again since we can be outside after dusk. Easy to apply as well
Works better than advertised
The Mama Nature's Mosquito Juice organic yard formula is great for anyone who wants to avoid harsh chemicals in their insect repellent. I was concerned about chemicals for my dogs, but knowing its both safe and effective makes me love this product even more. I apply every 15 days and very satisfied and highly recommend.
Works but not for me.
I have a very large lot and started making my own repellent. For someone with a smaller area and doesn't want the mess of making their own, I would recommend it.
Thumbs Up!
WOW! Works great and easy to apply. Kept mosquitos away so we could enjoy family night in the backyard.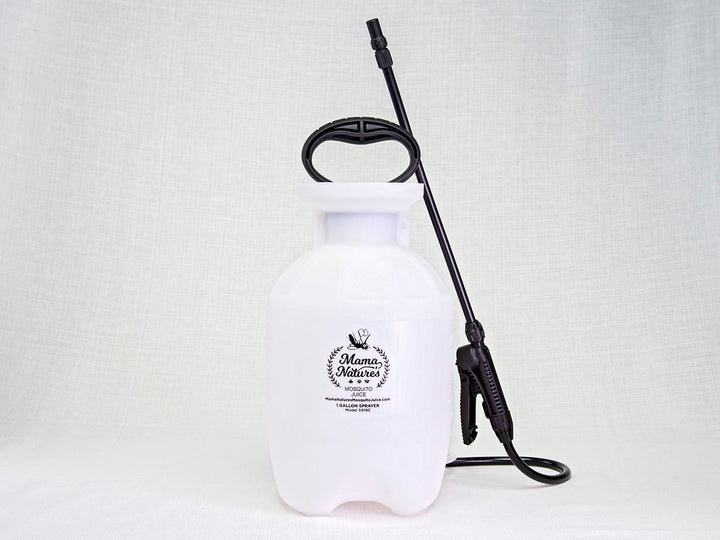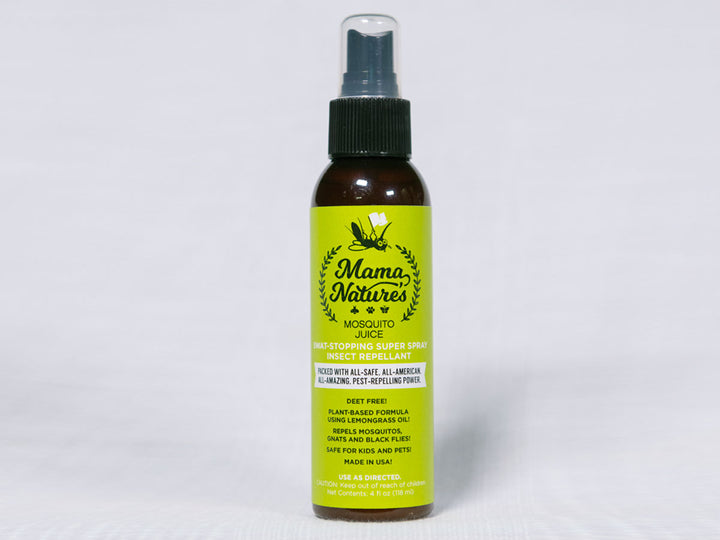 Mama Nature's Swat-Stopping Super Spray Insect Repellant—Two 4-ounce bottles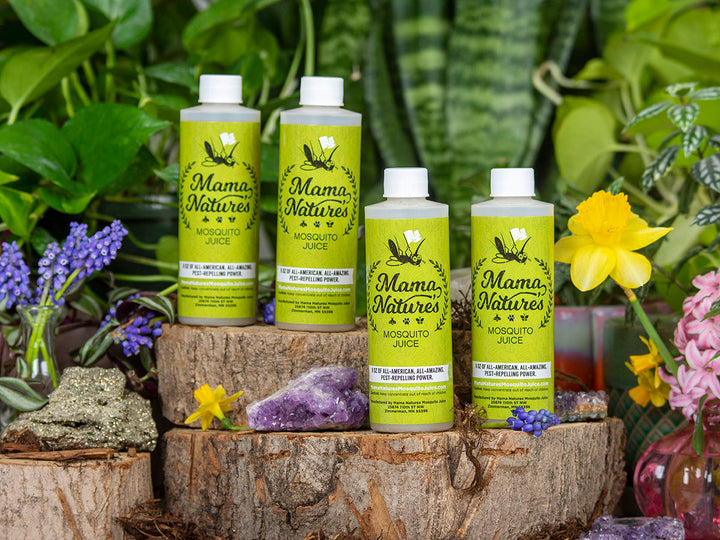 Perfect Gift
The Mama Nature's Mosquito Juice was the perfect present for my mother who loves spending time outdoors. The 4 pack lasted over 2 months and allowed her to be in the flower garden all summer. I felt better know she was safe and protected since the products are all-natural and effective. Will be getting it for our family this year.