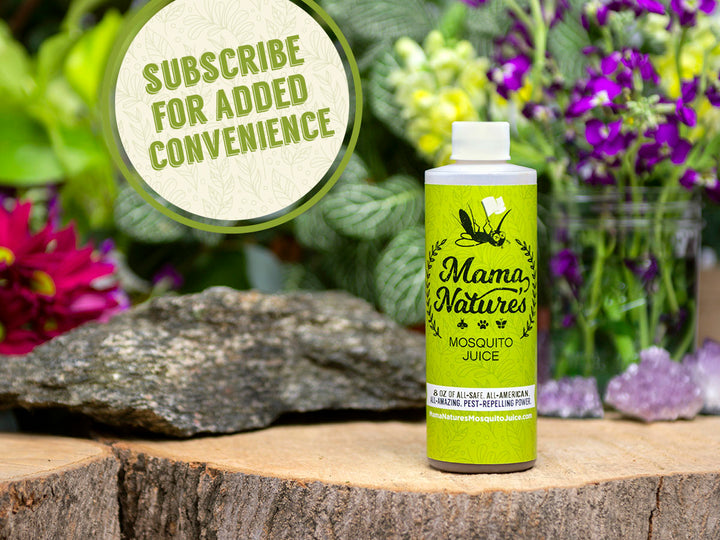 Yes, it definitely works. I have been spraying the word
It works!
I was amazed at how quickly it worked and it doesn't have a super strong smell. I will continue to use it!
Mama Nature works great!
Been using the product for three years and product is easy to apply and eliminates mosquitoes. We can play games in the backyard and enjoy a fire without needing Bug Spray.
This stuff is AMAZING!
I found Mama Nature's Mosquito Juice online last summer. We have a log cabin on the ocean in Down East Maine where the mosquitoes are vicious! We used this around the cabin, the firepit and our chairs on our little point and never again had to use bug lanterns (the ones with candles) to sit outside! It is so nice to be able to site around the firepit once the sun goes down and not get eaten alive! This works so well, we've order a new kit for our home in Massachusetts. Seems pricey but have you seen the cost of the lantern refills? And this works so much better! I highly recommend!
Lake life is better with Mama Natures
We entertain and spend more time together outside. On the deck. Around the grill. This is our second year of Mama Nature's.
Mama Nature's Mosquito Juice Full Season Supply—Northern US